Department of Signal Processing and Acoustics
Department of Signal Processing and Acoustics
The Department of Signal Processing and Acoustics (SPA) combines competence in different areas of research fields varying from ICT technology to core electrical engineering and its basic phenomena.
Research
The research conducted in the unit is of highest international quality, in many of these areas, and the cooperation tight with several ICT and other high-tech companies.
With these companies, we boost practical applications that create societal impact.
Studies
The Department of Signal Processing and Acoustics contributes to the common Bachelor programmes of the School of Electrical Engineering, contribute arranging the Master's Programme in Computer, Communication and Information Sciences, especially majors Acoustics and Audio Technology and Speech and Language Processing. We also provide post-graduate education through all of our research groups, as can be seen in our Doctoral dissertations.
Digital Systems and Design educates specialists in various fields of digital systems. This major gives you competence in engineering design, as well as project planning and management, employing tools from embedded systems, control theory, and signal processing.
The major in Acoustics and Audio Technology equips students with a fundamental understanding of human hearing, audio perception, and physics of sound. The skills they acquire enable, for example, reducing noise pollution, planning harmonic environments and designing coherent sound experiences.
Doctoral education will prepare you for the most demanding expert positions in your field in the academia, companies and public administration. Start here if you're interested in doctoral studies!
Support and administrative personnel in SPA
The Aalto Acoustics Lab
Acoustics Lab is a multidisciplinary research center of the Aalto University. It has outstanding facilities for sound-related research, including three anechoic chambers, a listening room, sound-proof listening booths, a large amount of loudspeakers and headphones, and high-quality microphones and other measurement equipment.
Read more: Aalto Acoustics Lab
Join us for our next Making Waves event on 2/Feb/2023 14:00: Senior Expert Julia Jousilahti (Demos Helsinki) will talk about the KOTAMO report commissioned by the Ministry of Education and Culture: Equality, non-discrimination and diversity among teaching and research staff in higher education institutions.
Head of department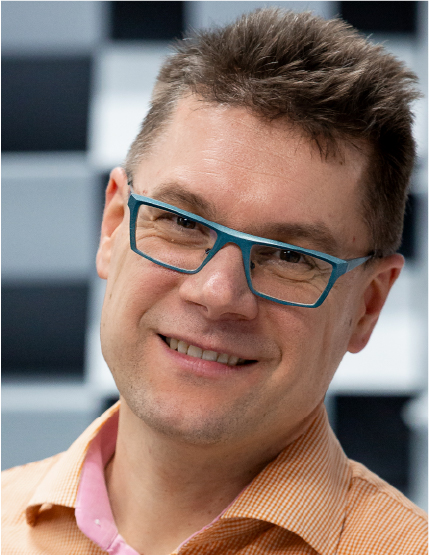 Professor
T412 Department of Information and Communications Engineering