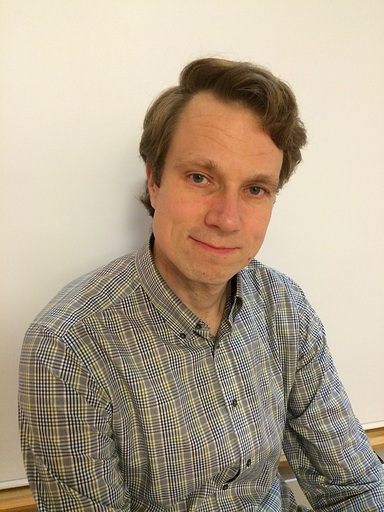 Dekaani
T200 School services, ENG
D.Sc. Kari Tammi (male, born 1974) has received MSc, LicSc, and DSc at Helsinki University of Technology in 1999, 2003, and 2007. He received Teacher's pedagogical qualification at Häme University of Applied Sciences in 2017. He has worked as an Associate Professor at Aalto University since 2015. He also serves Finnish Administrative Supreme Court as Chief Engineer Counselor. Earlier, he worked as Research Professor, Research Manager, Team Leader and other positions at VTT Technical Research Centre of Finland (2000-2015). He was a postdoctoral researcher at North Carolina State University (USA, 2007-2008), and a researcher at CERN, European Organization for Nuclear Research in 1997-2000. He has authored more than 60 peer-reviewed publications cited in more than 1500 other publications.
Dr. Tammi serves as the deputy chair for IFTOMM Finland, he is a member of IEEE and the Finnish Academy of Technology. His research targets better energy efficiency and reduced life-cycle cost in such applications as in electro-hybrid power systems, the dynamic phenomena in machinery, and the control of machines. Prof. Tammi has supervised five doctoral theses, and he has three doctoral students working on the design robustness of electric powertrains and IoT data for engineering design. His research team contributes to and benefits from the facilities of Aalto Industrial Internet Campus (AIIC, http://mecheng.aalto.fi/en/aiic/. AIIC and earlier training in innovation management help him to connect with students' entrepreneurial activities.
Dr. Tammi has supervised more than 35 MSc thesis and he teaches two mechatronics courses annually. As a relatively new faculty member in Aalto, he has put a significant effort on pedagogical training receiving Teacher's pedagogical qualification in 2017. He participates in curricula development by acting as the deputy head for a BSc programme.
Specialties and interests: mechatronics, electric machines, energy efficiency, dynamics, control, adaptive systems, new machine concepts, innovation management.
Areas of expertise
Mechatronics, Electric machines, Energy efficiency, Dynamics, Control, Adaptive systems, New machine concepts, Innovation management